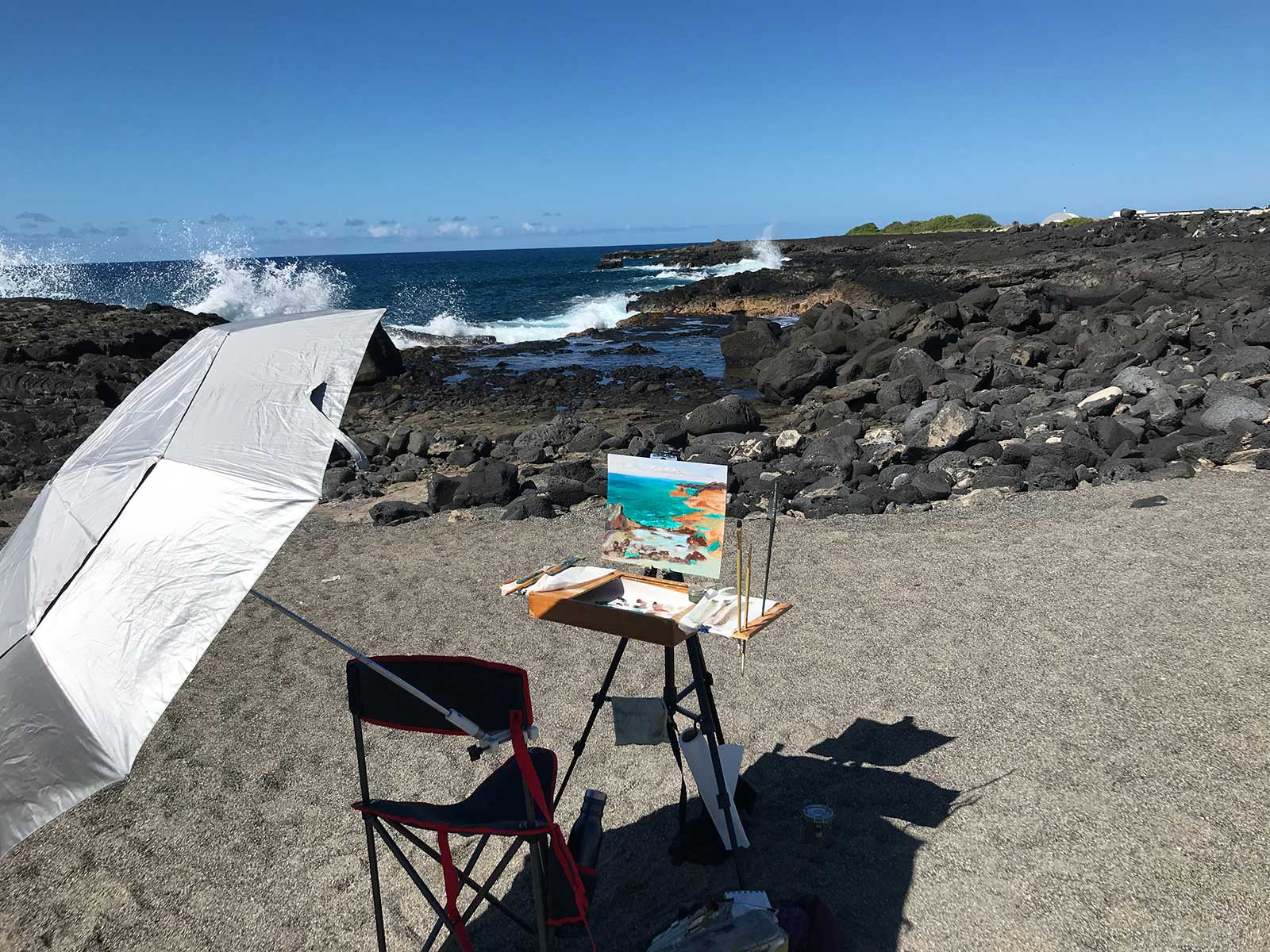 Say hello to 2021
Aloha Friends,
Happy New Year! I am pretty sure most of us are glad to say aloha to 2020. A year that I'm sure we can all agree was most unique if nothing else. Despite it's challenges and all the things we've had to do differently for a while, I hope that you and yours are well and ready to rebound… to begin the new year stronger, more willing to listen to each other and especially grateful for whatever good may have come from the challenges we faced this year.
Whether you are full time kama'aina or living elsewhere, you probably know that we safely opened our Big Island airports, beaches, parks and restaurants and of course, our art galleries recently.
Check out Glyph Art Gallery's new look. Ron gave it a really deluxe make over. New artists as well!
When the beaches opened I was able to get out with my plein aire tribe and had some fun painting a few new pieces. I hope that the images below take you to a familiar place or somewhere that you would like to visit one day.
Be sure to take note of the beauty of the clear skies in the photo. They don't look like that in Kona anymore… Our beloved Halemaumau crater at Kilauea Volcano decided to top off 2020. It started with a 4.4 earthquake felt across the Big Island and sent a lava fountain 165 ft. into the air. We are a few weeks into the eruption as I write. If you want to see the footage and report from the start of the eruption, you can see it at THIS LINK. You can see how it looks now by going to the same Big Island Video News site and look at the latest daily video.
It's anyone's guess what will happen next…
Take care of yourselves and others,
Lisa