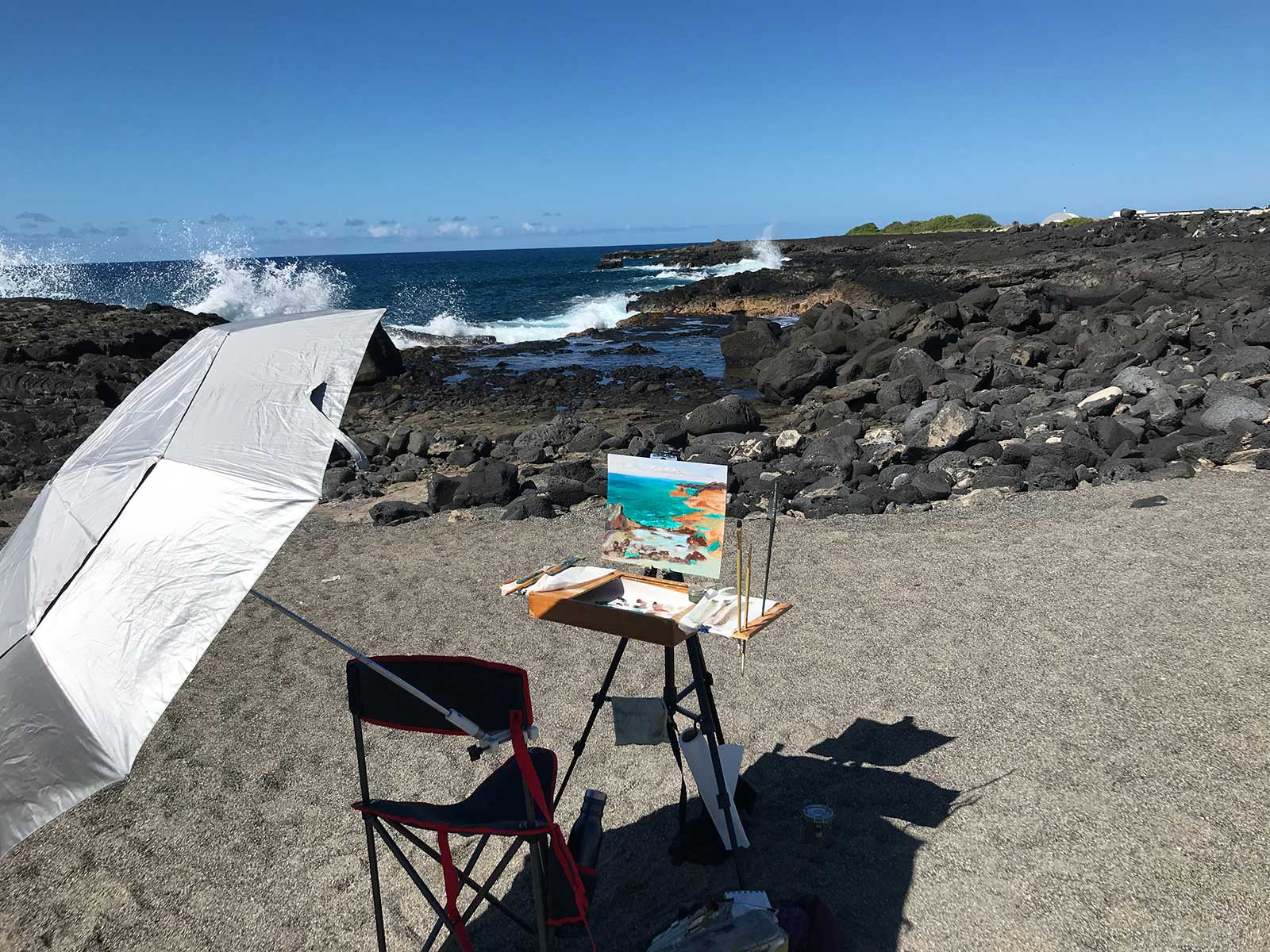 New Homes For New Paintings
Aloha Friends and Family,
I just wanted to take a moment to share a few photos of some new work. Here are a few pieces in their new homes. It means so much to me when clients send me photos, especially if I can't be there to see where they hang their new artwork!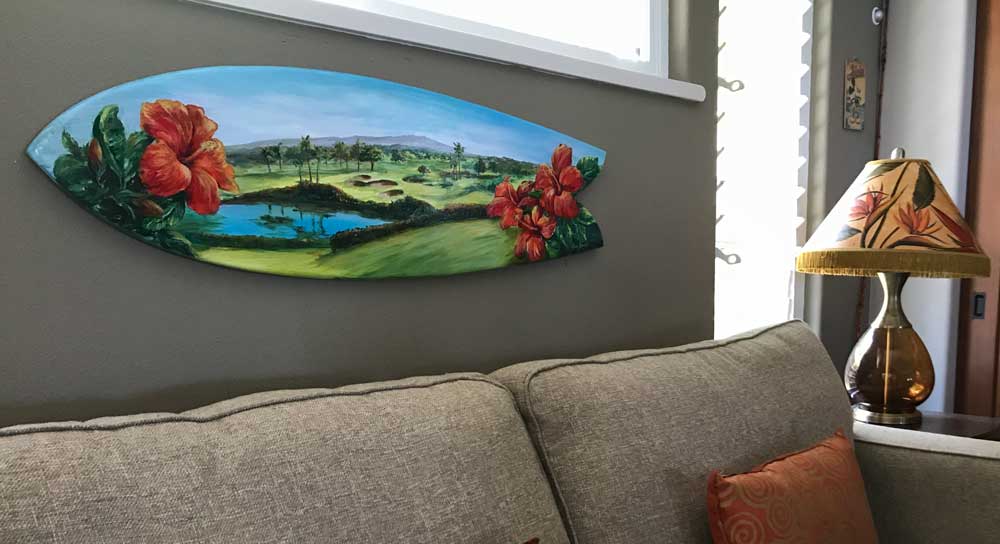 Here is a commissioned piece that I painted as a surprise for my client's husband. I got to go and see where it was hung here in Kona. She wanted the flowers in the rug in to be echoed in this painting of his favorite golf hole on a surfboard blank. He was thrilled.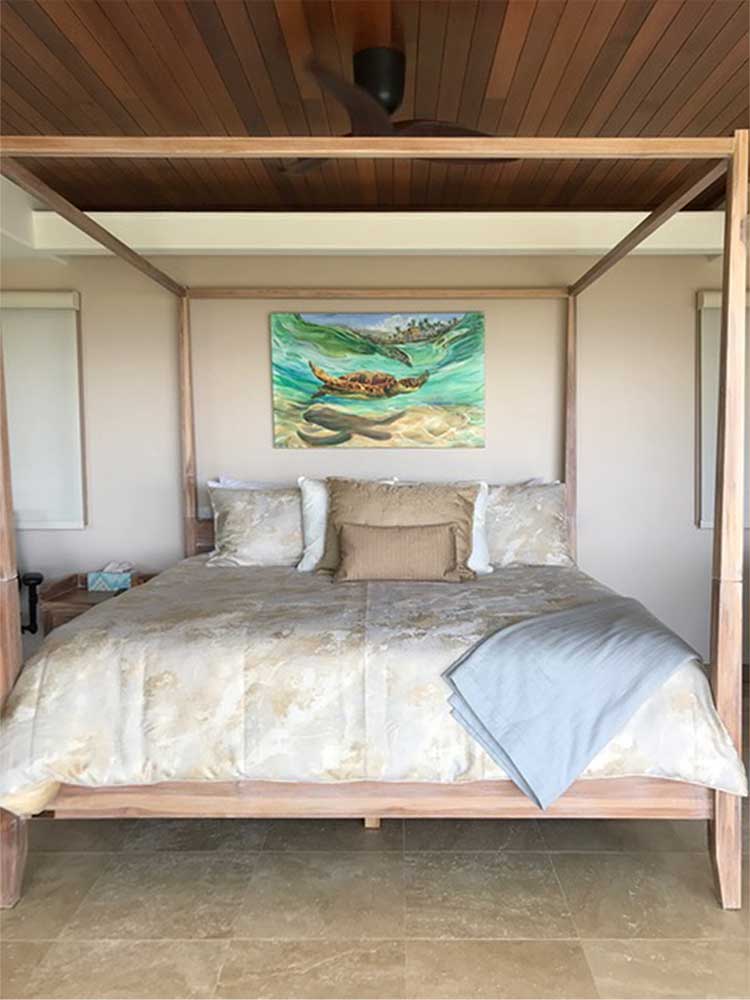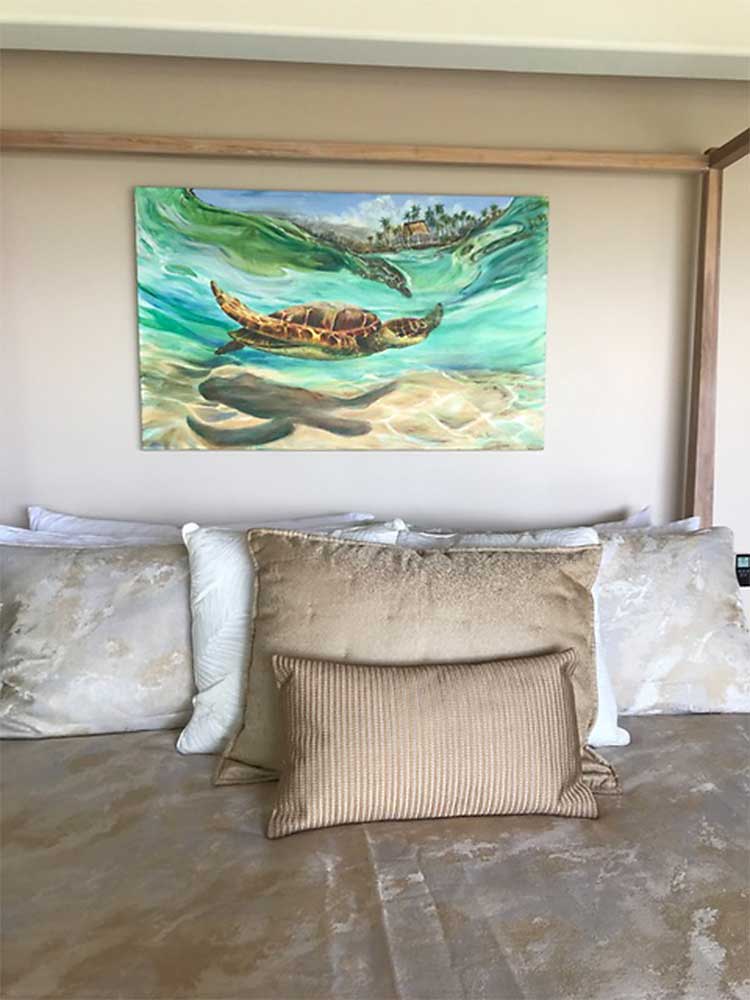 One of my favorite recent painting in recent years, titled "Seeking Refuge", is now it it's new home. It is such a perfect fit for this bedroom's colors and space.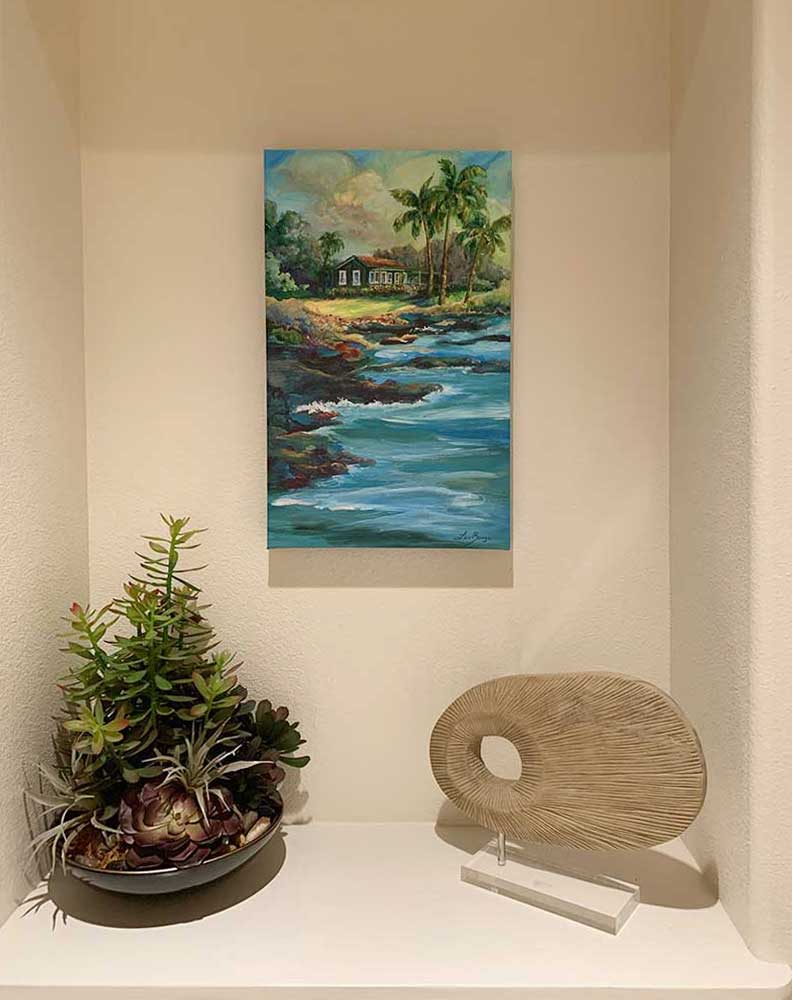 Another painting, in this case, Eva Parker Woods cottage at the Mauna Lani, fits perfectly in this alcove.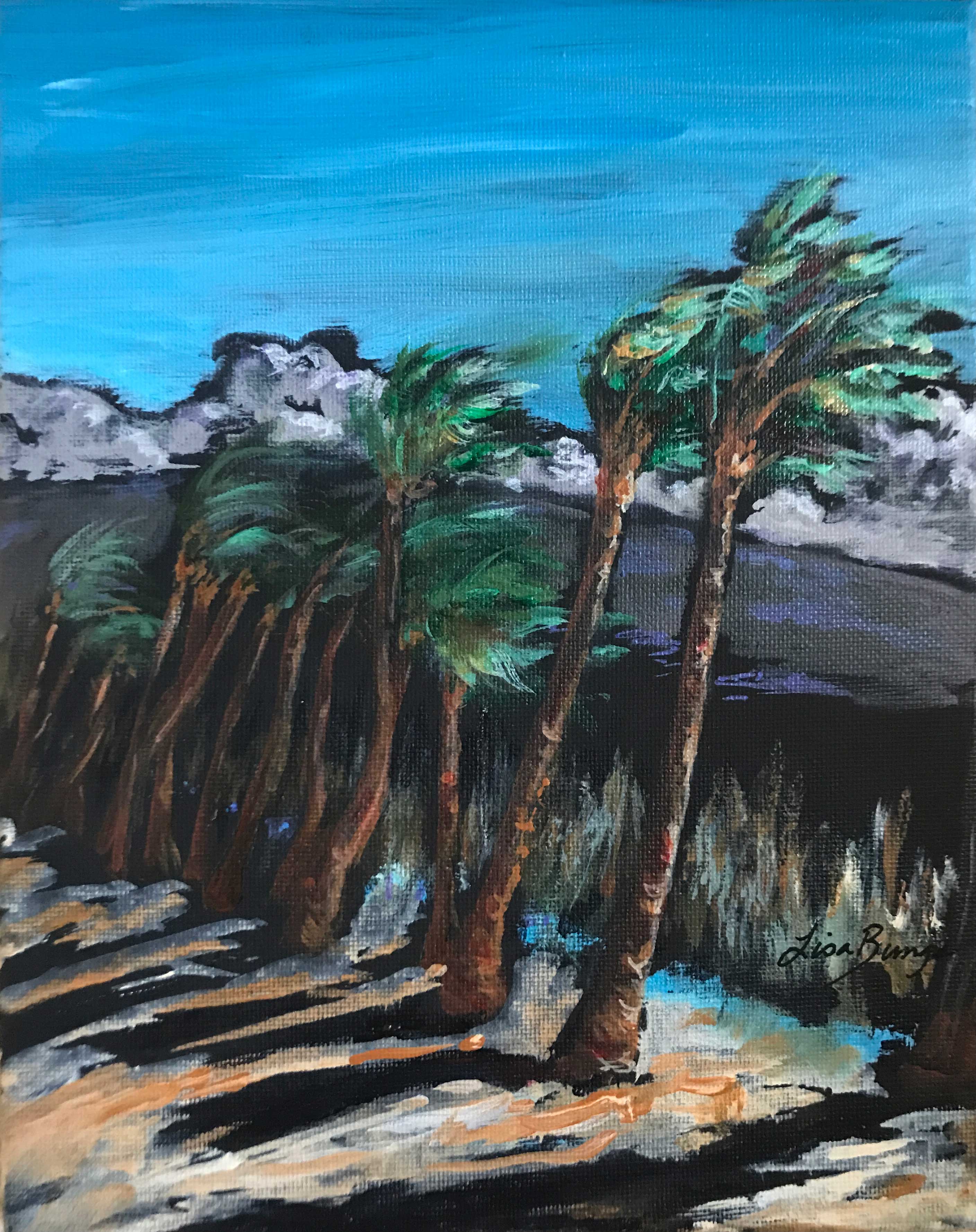 One more original to share: This one is titled "The Wind", and is now on it's way to a new home. This painting of the wind in the palms at Honokohau Harbor has a translation inscribed on each side of the canvas that says "PAY ATTENTION TO THE WIND, LISTEN TO IT'S VOICE" on one side and the Hawaiian side reading "NANA I KA MAKANI, HO'OLONO KA LEO". My dear friend fell in love with it on a recent visit and purchased it for her sister.
Thanks for following me. Be sure to lookout for yourself, and for others,
Lisa